Wildcraft Vitamin C Face Serum
Regular price

Sale price

$42.00

Unit price

per
Experience Radiance: Daytime Serum for a Luminous Complexion

Awaken your skin's natural radiance with our transformative Daytime Radiance Serum. Crafted to unveil a healthy, luminous glow, this serum is your key to achieving a balanced and vibrant complexion, suitable for all skin types.

Unveil Your Glow. Harness the power of this serum enriched with a potent infusion of Vitamin C, known to illuminate the skin. Alongside this luminosity-inducing vitamin, the formulation also features Hyaluronic Acid, a gentle skin smoother, and Sea Algae, which plays a vital role in evening out skin tone and diminishing the appearance of dark spots. Experience the ultimate skin revitalization through the synergy of these revitalizing ingredients.

Nourish and Safeguard. Our Daytime Radiance Serum goes beyond brightening. Enriched with a harmonious blend of moisturizing and protective botanical elements, including Chamomile, Green Tea, Pea Protein, and Blossom Honey, it fortifies your skin's natural barrier, contributing to a healthy and radiant complexion.

A Light to Embrace. Effortlessly lightweight, this serum absorbs swiftly, ensuring that it seamlessly integrates into your skincare regimen. Whether used independently or layered beneath your daily moisturizer, it adapts effortlessly to your routine, bestowing its benefits without interruption.

Elevate your skincare routine with the Daytime Radiance Serum, where the fusion of science and nature converges to unveil your skin's innate luminosity. Illuminate your complexion, embrace your glow, and experience the transformation that comes with radiant and balanced skin.
Discover the Benefits: Illuminate, Smooth, and Clarify

Unveil the extraordinary benefits of our skincare masterpiece, designed to empower your skin with a renewed radiance, a refined texture, and a clarified complexion.

1. Brightening Brilliance: Watch as your skin transforms from dull to dazzling with the power of our serum's brightening prowess. Infused with potent ingredients, it harnesses the illuminating properties of Vitamin C, working tirelessly to unveil a luminous glow that emanates from within.

2. Silken Smoothness: Embrace the luxurious sensation of a smoother, more velvety complexion. Our serum's formulation, enriched with the magic touch of Hyaluronic Acid, expertly smooths and softens your skin's texture, inviting you to run your fingers across a newfound silkiness.

3. Unveil Clarity: Embrace a newfound clarity as your skin journeys towards a more even-toned and harmonious appearance. The clarifying abilities of our serum, enhanced by the presence of Sea Algae, work diligently to fade dark spots and bring forth a canvas of luminosity that radiates with vibrancy.

Directions:
1. Apply 1-2 pumps to clean, damp skin.
2. Massage in circular and upward motions until fully absorbed. Use in the morning before oil-based serums or moisturizers.
Warning: If this is your first time using this product, Wildcraft recommends that you perform an allergy test before use. This can simply be done by applying a small amount to your forearm and waiting for 24 hours to see if any irritation occurs.
Water, Radish Root Ferment Filtrate (Leuconostoc), Propanediol, Vitamin C (Sodium Ascorbyl Phosphate), Glycerin, Chamomile Extract, Xanthan Gum, Lecithin, Sclerotium gum, Pullalan, Honey, Green Tea Extract, Pea Protein Extract, Vitamin C (Ascorbic Acid), Sea Spaghetti Algae, Phospholipids, Sphingolipids, Hyaluronic Acid.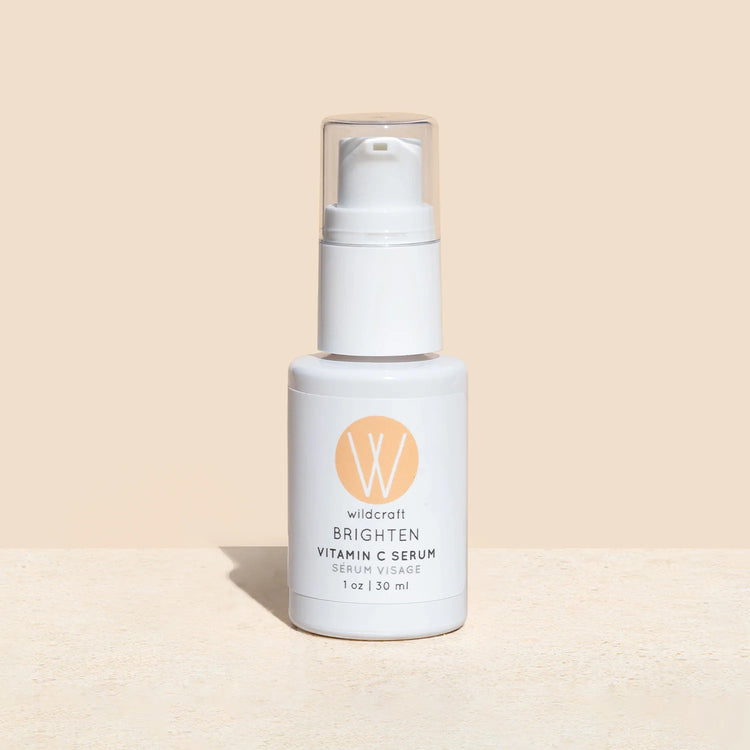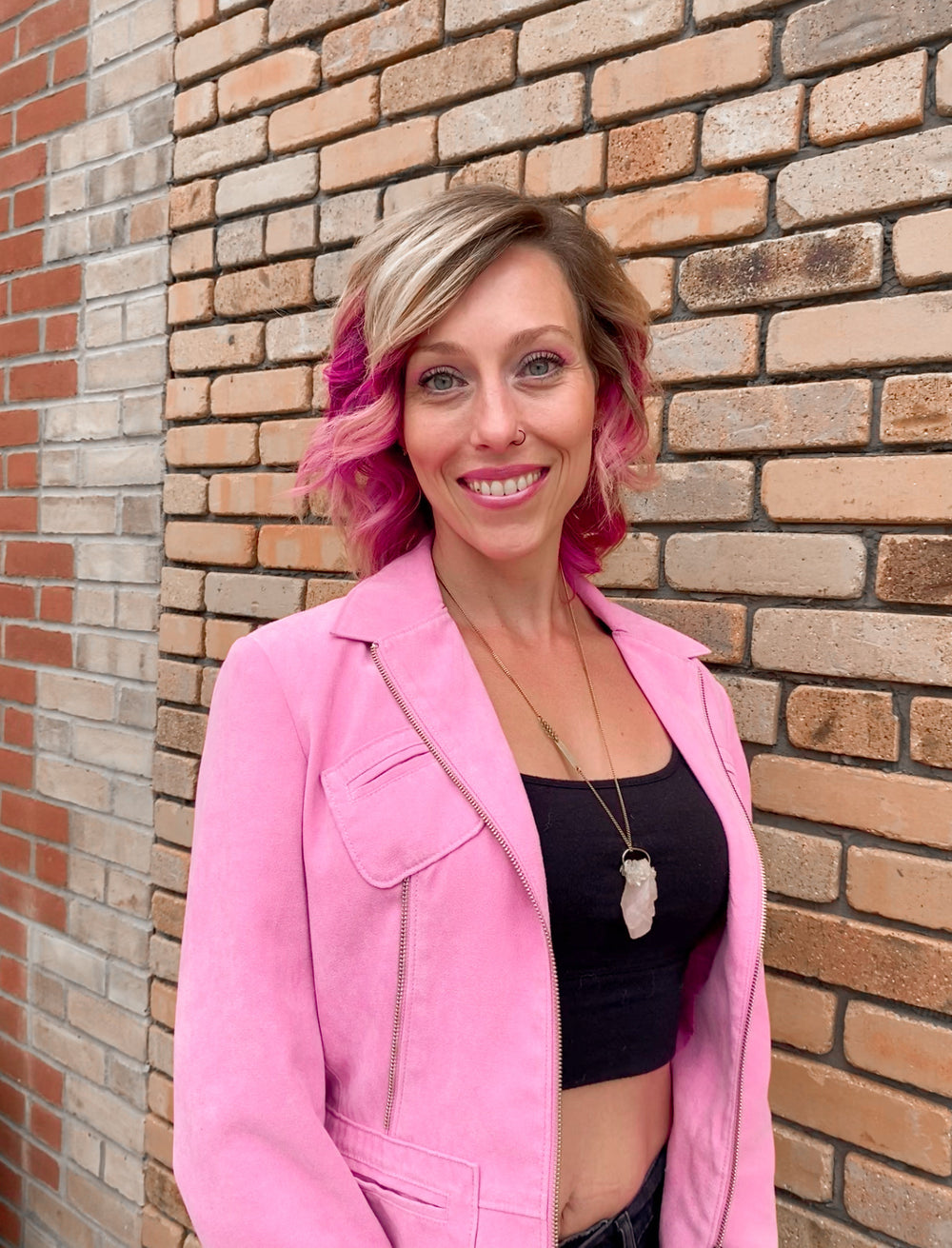 🌍 From Recycling to Action: Katrina's Fight Against Plastic 🛢️
Katrina's awakening led her to cut plastic, one step at a time. Now, it's your turn.
🌿 Introducing Eco-Refillary: Your Partner in Change.
Small shifts, big impact. Join the movement with refillable choices.
🌎 Be the Change with Eco-Refillary: Start Reducing Today! 🌱
I'm so happy with my purchase!
I love the store. I try to be environmentally conscious so every bit helps. The products are fabulous and the owner is friendly and knowledgeable
The best thing ever!
Creative suggestion(s) resulting in a unique, beautiful, hand crafted gift for a special person!
Smells amazing in the shop!!!
Such a cute little store. We will definitely be back!