Sea Kelp Serenity
Regular price

Sale price

$8.00

Unit price

per
Introducing the Ultimate Sea-Inspired Spa Experience: Bathorium's Luxe Sea Kelp Dream Soak

Elevate your bathing ritual with our exquisite Luxe Sea Kelp Dream Soak, a captivating fusion of natural wonders that will transport you to the calming embrace of the ocean's depths. Immerse yourself in a sanctuary of tranquility as the soothing properties of French Sel de Mer, Dead Sea Mud, and Organic Sea Kelp work harmoniously to rejuvenate your senses and nourish your skin.

Indulge in the ancient secrets of beauty that lie beneath the waves. Enriched with the highest concentration of French Sel de Mer, our Luxe Sea Kelp Dream Soak envelops your skin in a symphony of minerals, promoting detoxification and a radiant glow. The magic of Sea Kelp, renowned for its calming attributes, joins forces with the therapeutic essence of Lavender and Bergamot essential oils, creating a harmonious blend that restores balance to both body and mind.

As you slip into the velvety embrace of your bath, feel the stress of the day dissolve. The subtle hints of Bergamot and Lavender linger in the air, gently coaxing you into a state of tranquility. The Luxe Sea Kelp Dream Soak is more than just a bath—it's an invitation to unwind, to reset, to reconnect.

And when the water finally recedes, you'll find yourself wrapped in a silk cloak of nourishment. Our blend of Shea Butter, a precious gift from the shea nut trees of Africa, blankets your skin in a cocoon of hydration, from head to toe. As it melts into your skin, the Shea Butter works its magic, softening and moisturizing, while its anti-inflammatory properties soothe and calm.

Allow the power of nature to caress your skin. Immerse yourself in the rejuvenating embrace of Kelp Powder, an ocean treasure that transcends its culinary fame. Feel its gentle touch as it softens and hydrates your skin, locking in moisture for a velvety, supple touch that lasts.

Indulge in the luxury of our Dead Sea Salt, directly harvested from the depths of this legendary salt lake. Known for its detoxifying prowess, this mineral-rich treasure delicately exfoliates your skin, revealing the luminous complexion that lies beneath.

The Luxe Sea Kelp Dream Soak is more than a mere bath—it's a voyage of self-care, a sanctuary for sensitive skin, a lullaby for a peaceful night's sleep. It's a symphony of nature's finest ingredients, carefully orchestrated to elevate your everyday routine into a ritual of rejuvenation.

Immerse yourself. Unwind. Renew. With the Luxe Sea Kelp Dream Soak, Bathorium invites you to experience the allure of the ocean's embrace, right from the comfort of your own tub.
Directions for Use:

Prepare Your Bath: Fill your bathtub with warm water to your desired level. As the water flows, let your anticipation grow for the luxurious experience that awaits.

Add Luxe Sea Kelp Dream Soak: Sprinkle a generous amount of Bathorium's Luxe Sea Kelp Dream Soak into the running water. Watch as the blend dissolves, releasing its soothing scents and transforming the water into a serene oasis.

Mix and Mingle: Use your hand to gently mix the water, ensuring that the product is evenly distributed. This step ensures that the beneficial ingredients disperse throughout the bath, providing a consistent and indulgent experience.

Indulge and Unwind: Step into the tub and let the calming sensations envelop you. Close your eyes and let the hints of Bergamot and Lavender essential oils transport you to a place of tranquility. Allow your body and mind to relax fully as you immerse yourself in the nourishing waters.

Soak and Recharge: Set aside time to soak in the luxurious bath for at least 20-30 minutes. Allow the minerals from the French Sel de Mer and Dead Sea Mud to work their magic, rejuvenating your skin and promoting a sense of well-being.

Nourish Your Skin: As you emerge from the bath, you'll find yourself enveloped in the silky embrace of Shea Butter. Gently pat your skin dry with a towel, leaving a thin layer of moisture. Your skin will feel velvety soft and thoroughly hydrated.

Bask in the Afterglow: Take a moment to appreciate the renewed sense of relaxation and rejuvenation that the Luxe Sea Kelp Dream Soak has bestowed upon you. Revel in the sensation of your nourished and radiant skin.

Dispose and Rinse: After your blissful bath experience, drain the tub and rinse any residue away to maintain the pristine condition of your bathtub.

Bathorium's Luxe Sea Kelp Dream Soak is more than just a bath—it's a ritual of self-care and indulgence. Make it a part of your regular routine to consistently experience the benefits of nature's finest ingredients. Elevate your bathing experience to new heights and embrace the tranquility that comes with the Luxe Sea Kelp Dream Soak.
sodium bicarbonate, sodium chloride (dead sea salt), citric acid, sodium lauryl sulfoacetate, kaolin clay, organic vitis vinifera (grapeseed) oil, organic butyrospermum parkii (shea) butter, organic fucus vesiculosus (kelp) powder, organic citrus bergamia (bergamot) oil, organic lavandula officinalis (lavender) oil, maris limus (dead sea) mud, organic aloe barbadensis (aloe) leaf juice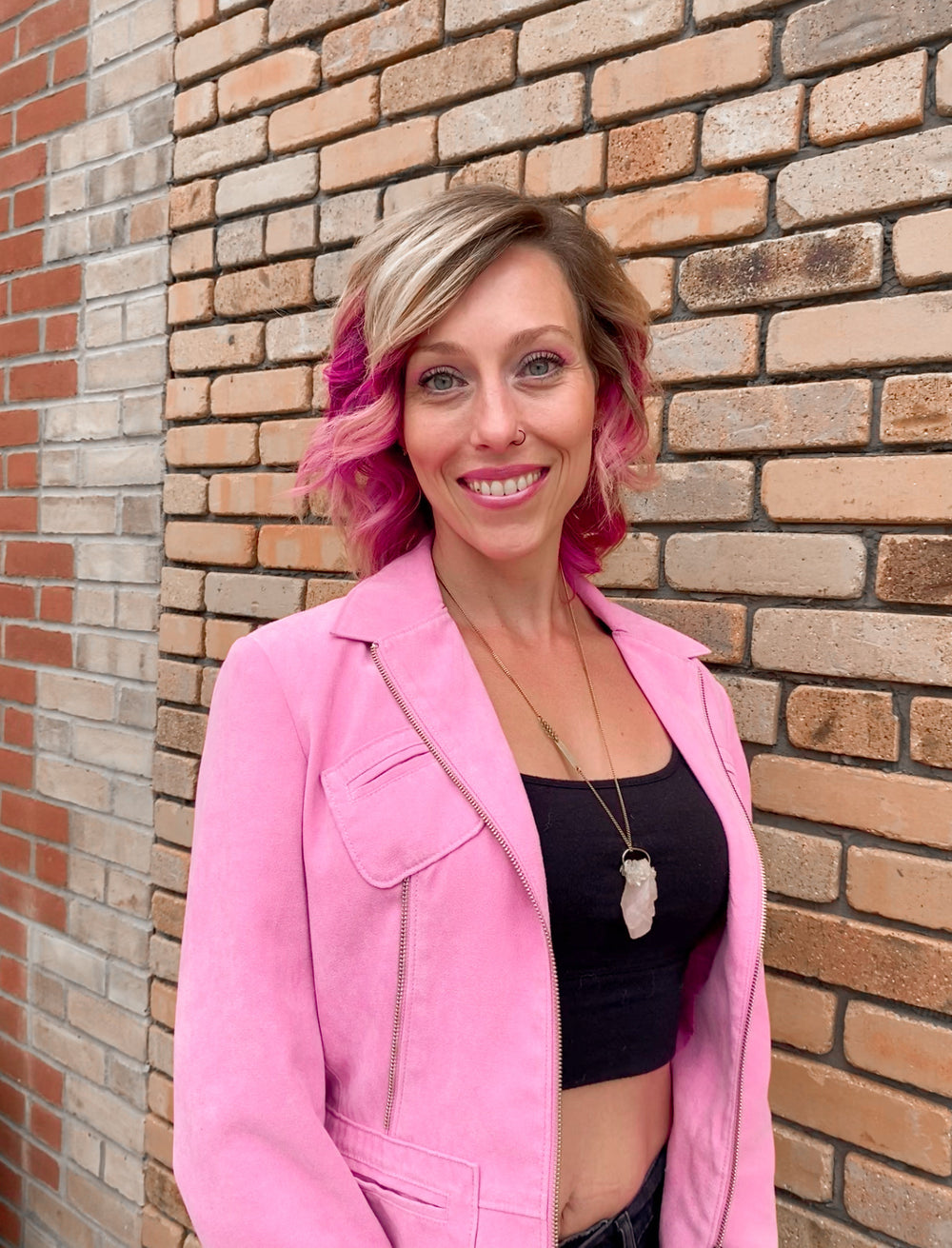 🌍 From Recycling to Action: Katrina's Fight Against Plastic 🛢️
Katrina's awakening led her to cut plastic, one step at a time. Now, it's your turn.
🌿 Introducing Eco-Refillary: Your Partner in Change.
Small shifts, big impact. Join the movement with refillable choices.
🌎 Be the Change with Eco-Refillary: Start Reducing Today! 🌱
I'm so happy with my purchase!
I love the store. I try to be environmentally conscious so every bit helps. The products are fabulous and the owner is friendly and knowledgeable
The best thing ever!
Creative suggestion(s) resulting in a unique, beautiful, hand crafted gift for a special person!
Smells amazing in the shop!!!
Such a cute little store. We will definitely be back!