Bite Blocker
Regular price

Sale price

$16.00

Unit price

per
Introducing our revolutionary Bite Blocker Lotion, a potent shield against pesky insects and a must-have companion for your outdoor adventures! Crafted with care and powered by nature's finest ingredients, this lotion is your secret weapon in the battle against bothersome bugs.

Key Ingredients:

🥭 Mango and Avocado Butter: Indulge your skin with the richness of mango and avocado butter, ensuring deep hydration and nourishment. This dynamic duo creates a protective barrier while soothing any existing irritations, leaving your skin feeling supple and cared for.

🌿 Essential Oils of Rosemary and Lemongrass: Immerse yourself in the invigorating aroma of rosemary and lemongrass essential oils. Beyond their refreshing fragrance, these oils act as natural repellents against unwanted insects, ensuring you stay bite-free without the use of harmful chemicals.

🌿 Citronella: Our lotion harnesses the power of citronella, a renowned natural insect repellent. Derived from nature itself, this potent ingredient wards off mosquitoes and bugs, allowing you to savor every moment of your outdoor escapades.

Benefits:

✨ All-Natural Formula: Embrace the goodness of Mother Nature with our meticulously crafted formula. Free from harsh chemicals and artificial additives, our Bite Blocker Lotion is safe for your skin, your loved ones, and the environment.

✨ Non-Greasy, Fast Absorption: Say goodbye to sticky and greasy lotions! Our lightweight formula absorbs quickly, providing you with a smooth and silky feel that won't weigh you down.

✨ Long-Lasting Protection: With our potent blend of essential oils and botanicals, rest assured that you'll be shielded from those relentless bugs for hours on end, allowing you to make the most of your time outdoors.

✨ Versatile Use: Whether you're camping, hiking, gardening, or simply enjoying a leisurely stroll, our Bite Blocker Lotion is your trusty sidekick, safeguarding you from nature's nuisances.

Embrace the great outdoors without fear of those unwanted bites and stings. Unlock the power of nature's defense with our Bite Blocker Lotion, the ultimate fusion of mango and avocado butter and essential oils of rosemary, lemongrass, and citronella. Your adventures will never be the same again. Experience the difference today!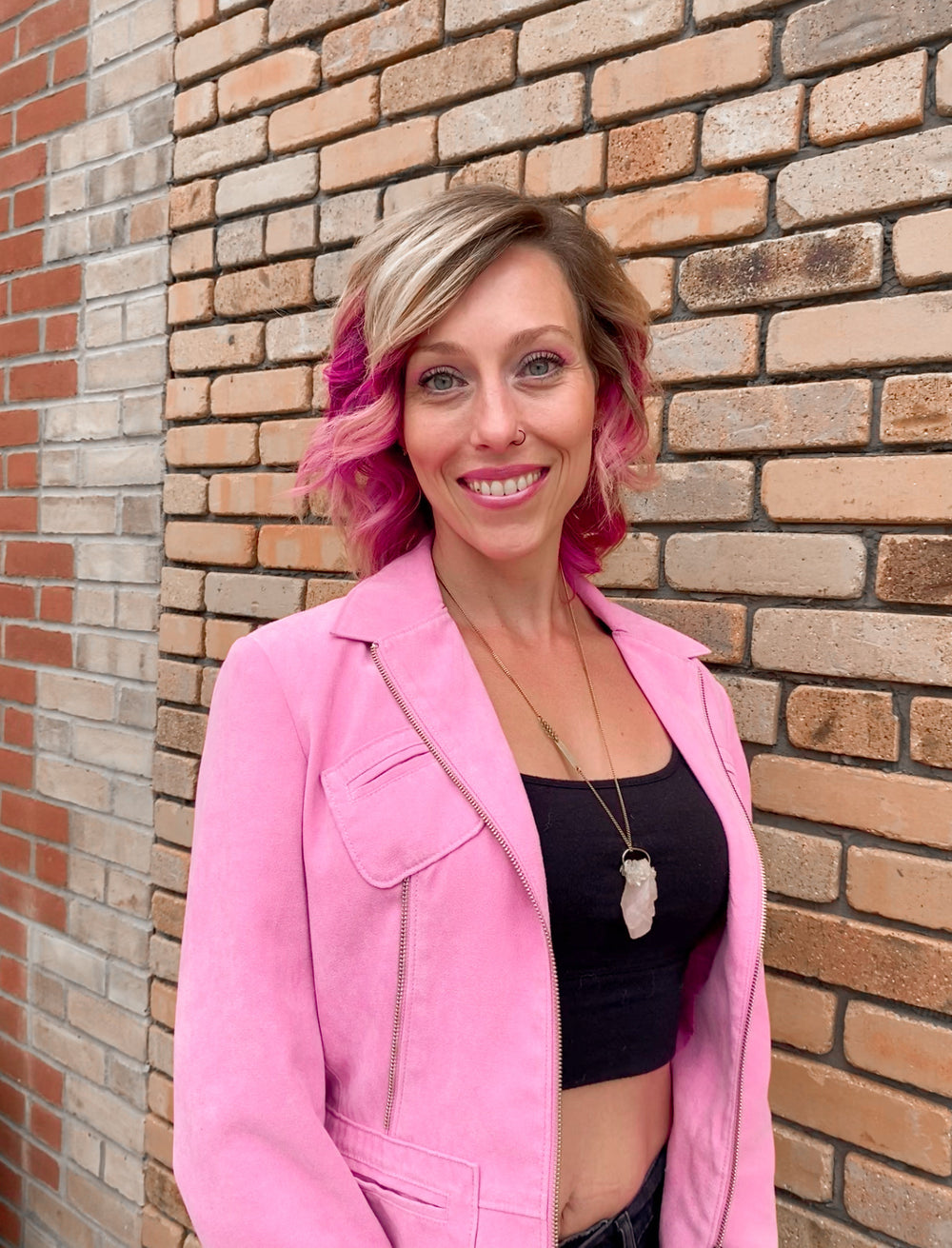 🌍 From Recycling to Action: Katrina's Fight Against Plastic 🛢️
Katrina's awakening led her to cut plastic, one step at a time. Now, it's your turn.
🌿 Introducing Eco-Refillary: Your Partner in Change.
Small shifts, big impact. Join the movement with refillable choices.
🌎 Be the Change with Eco-Refillary: Start Reducing Today! 🌱
I'm so happy with my purchase!
I love the store. I try to be environmentally conscious so every bit helps. The products are fabulous and the owner is friendly and knowledgeable
The best thing ever!
Creative suggestion(s) resulting in a unique, beautiful, hand crafted gift for a special person!
Smells amazing in the shop!!!
Such a cute little store. We will definitely be back!