PAPERLESS TOWELS OFF THE ROLL
Regular price

Sale price

$18.00

Unit price

per
Description
8 paperless towel sheets.

Each sheet measures approx 12x10" in size and is made of 100% cotton flannelette with edges surged for durability.

These sheets naturally cling to each other to wrap around and be stored on your existing paper towel roll. sheets can also be folded and left in a basket/ box on your counter for a functional and decorative addition to your kitchen.

I recommend 2 packs (20 sheets) to fill your roll.

These paperless towels become more absorbent with each wash.

Care instructions:
Wash on cool to warm setting and dry on low or hang dry.
*preferred hang drying as this reduced pilling of material
Do not add fabric softener as this reduces fabric absorbency levels.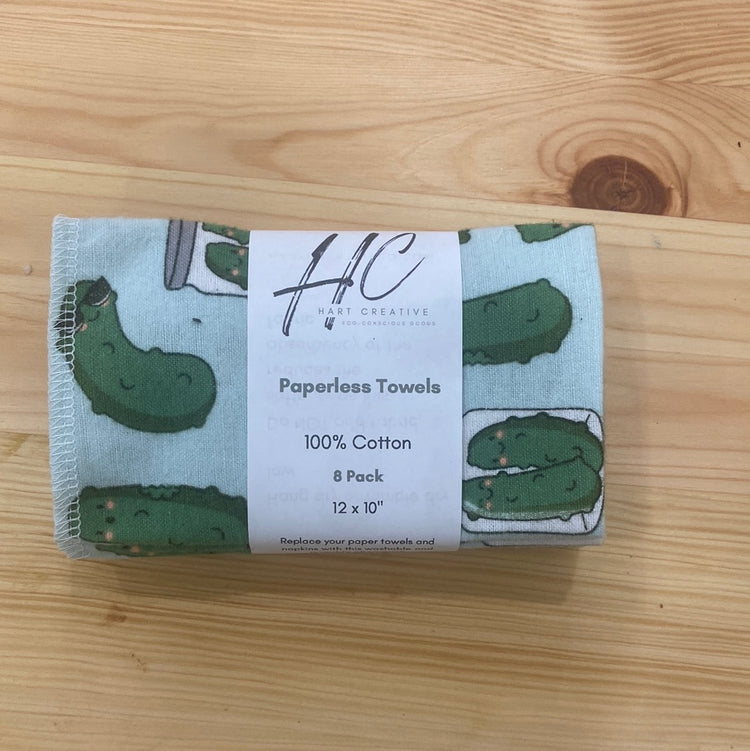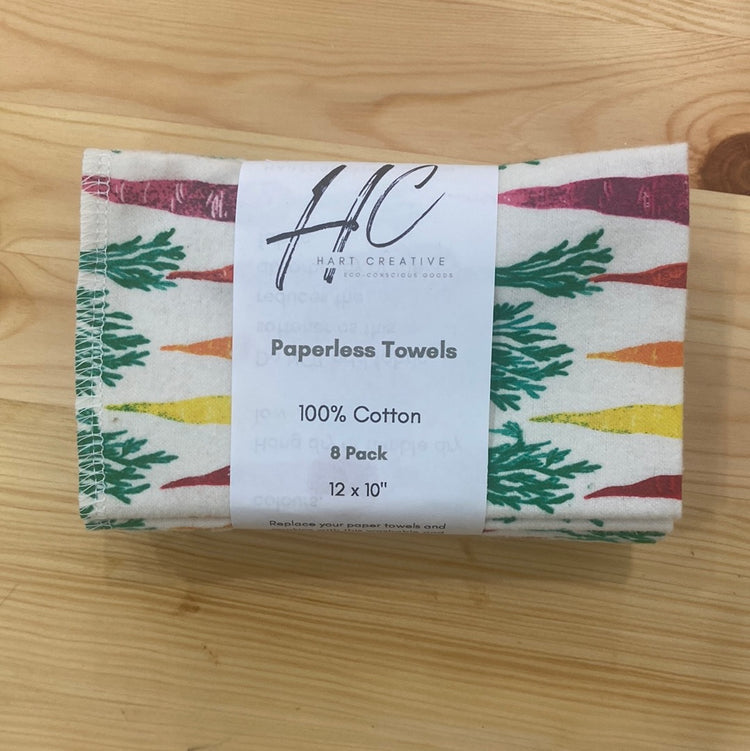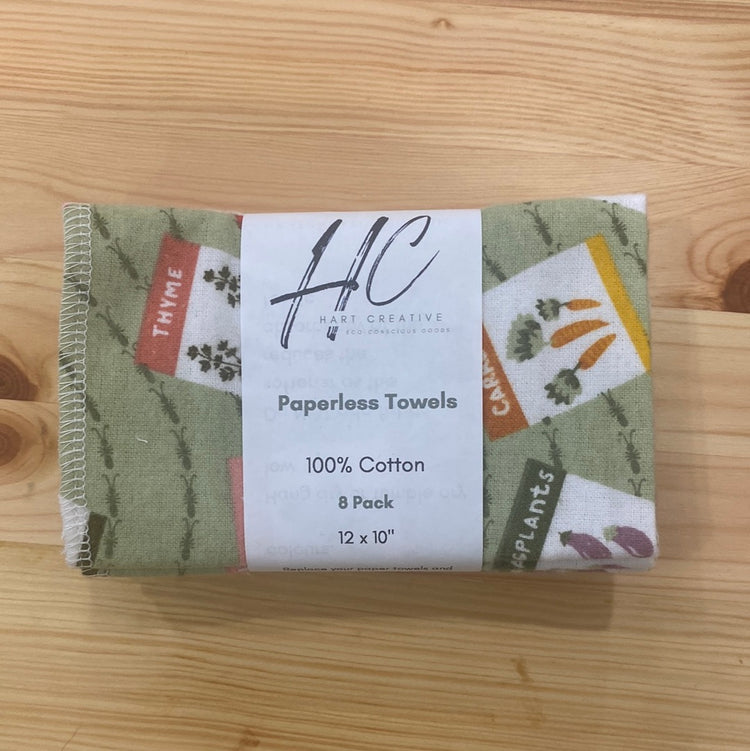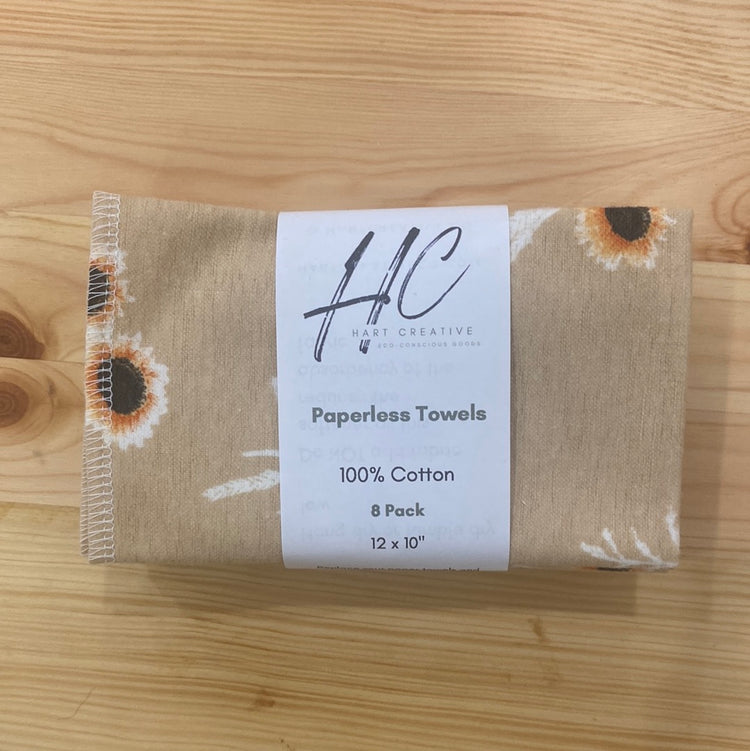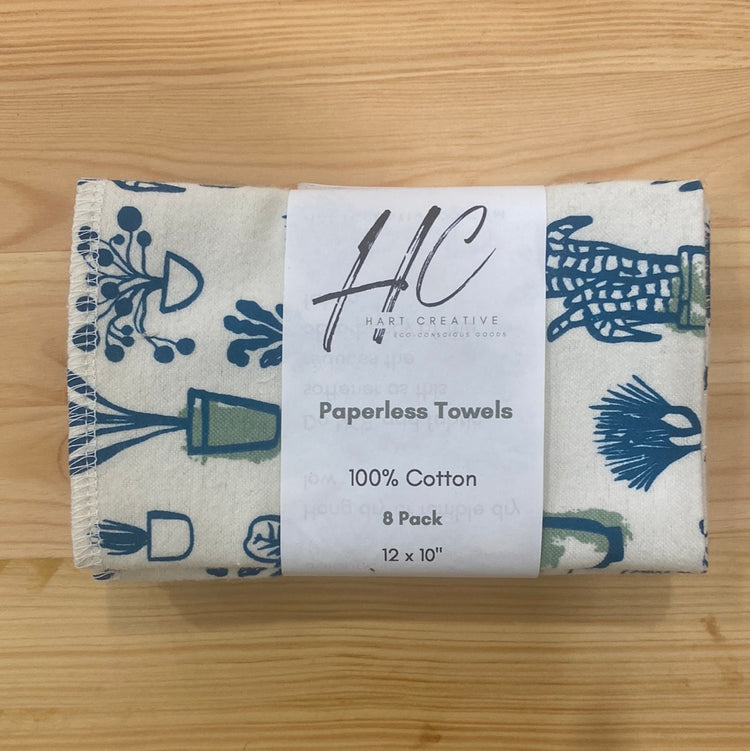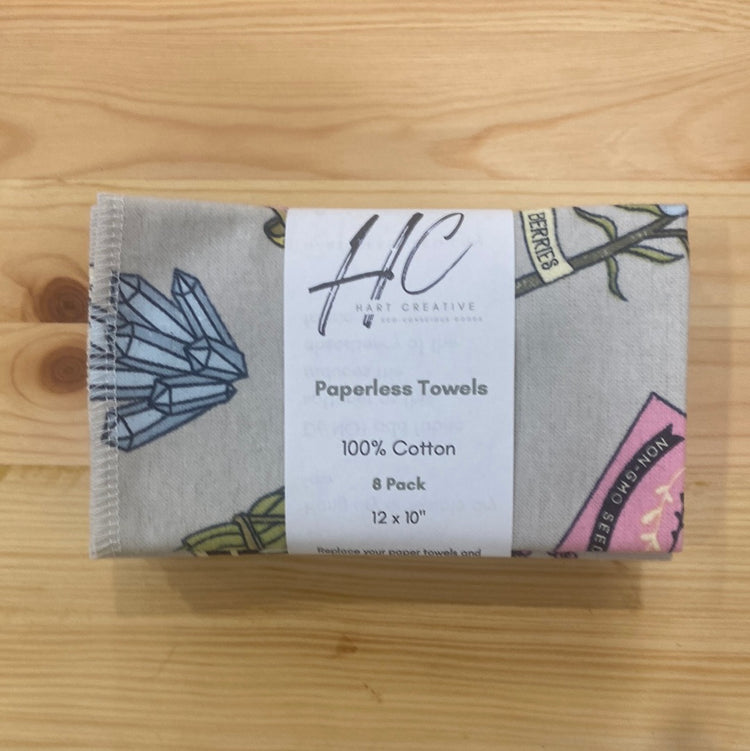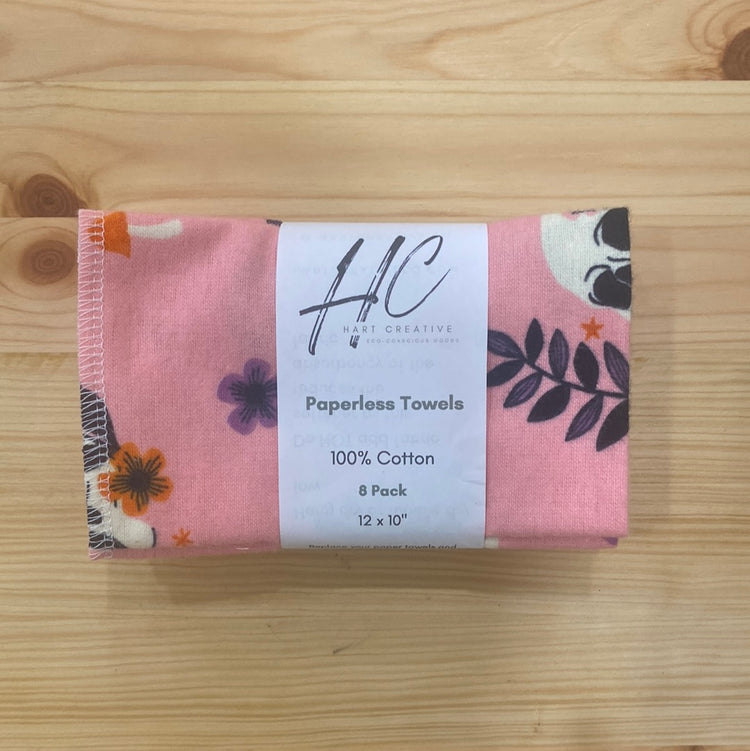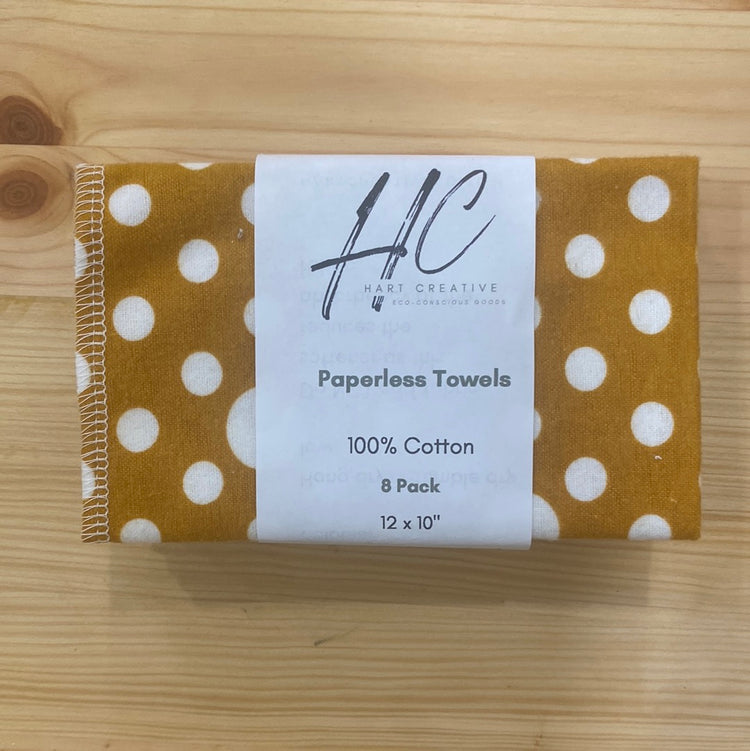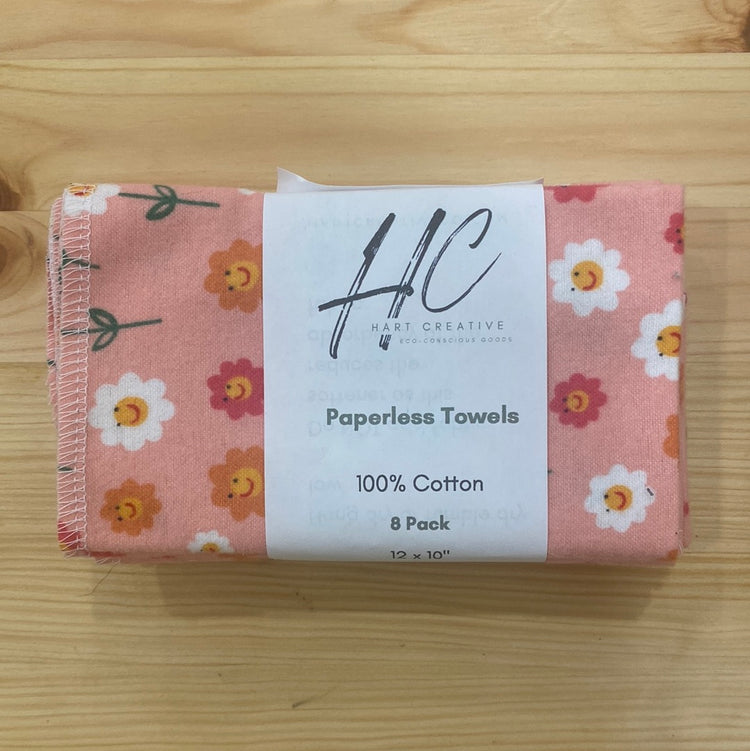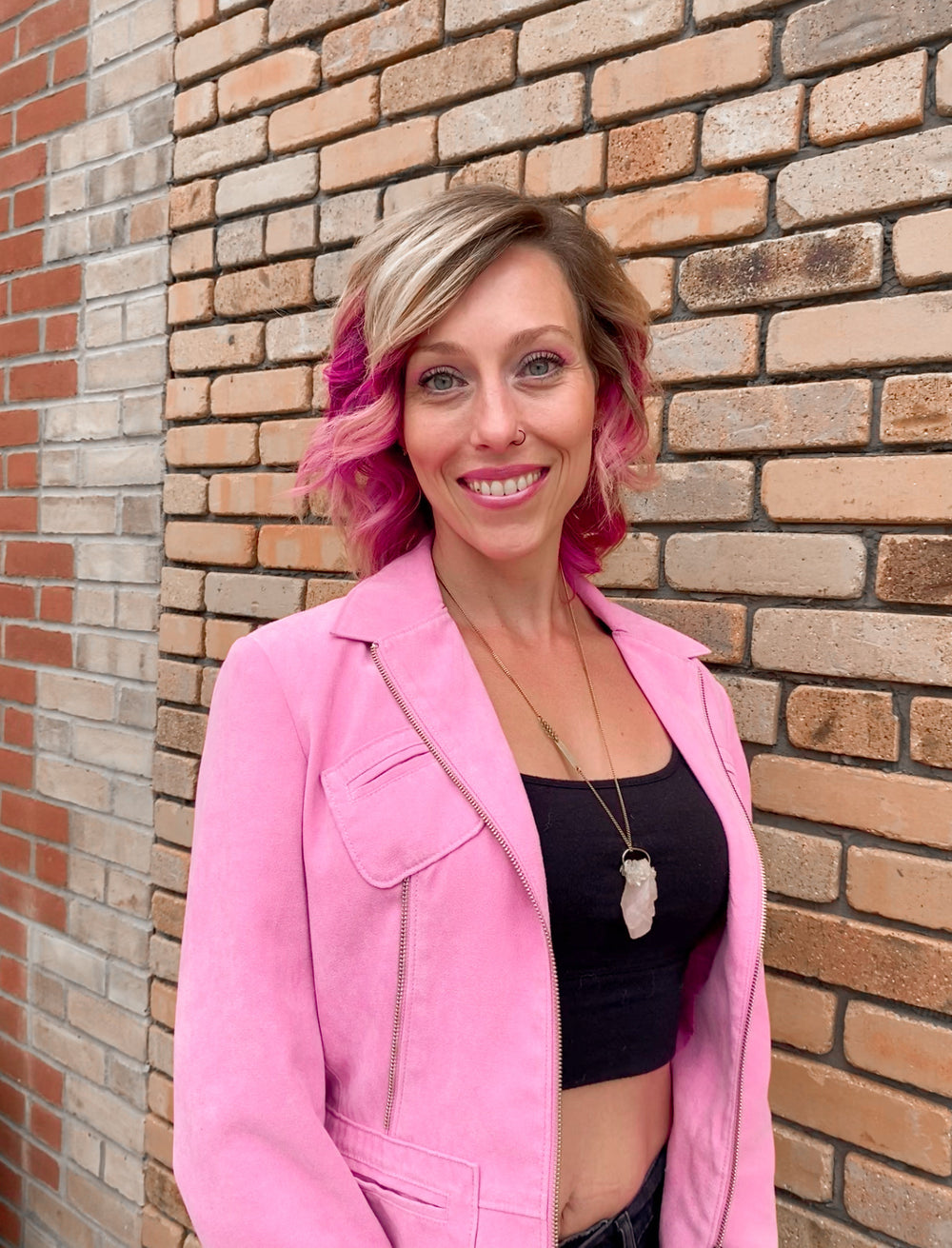 🌍 From Recycling to Action: Katrina's Fight Against Plastic 🛢️
Katrina's awakening led her to cut plastic, one step at a time. Now, it's your turn.
🌿 Introducing Eco-Refillary: Your Partner in Change.
Small shifts, big impact. Join the movement with refillable choices.
🌎 Be the Change with Eco-Refillary: Start Reducing Today! 🌱
I'm so happy with my purchase!
I love the store. I try to be environmentally conscious so every bit helps. The products are fabulous and the owner is friendly and knowledgeable
The best thing ever!
Creative suggestion(s) resulting in a unique, beautiful, hand crafted gift for a special person!
Smells amazing in the shop!!!
Such a cute little store. We will definitely be back!