Super Natural Mask
Regular price

Sale price

$35.00

Unit price

per
Reveal Your Radiance: Certified Organic Exfoliating Mask

Embrace the Glow: Unveil the natural radiance that lies beneath with our gentle exfoliating mask. A certified organic wonder, it's your gateway to renewed skin.

A Symphony of Benefits:

Soothing Softness: Delicate care meets exfoliation. Our mask soothes and softens, pampering as it works.

Pore Liberation: Bid adieu to clogged pores. Our mask clears away dead skin cells, paving the way for your innate radiance.

Anti-Inflammatory Marvel: Enriched with the power of organic comfrey root and calendula, nature's anti-inflammatory champions, your skin revels in their embrace.

Elevate Your Skincare Ritual: With every application, our exfoliating mask unveils a canvas of youthful glow, letting your inner radiance take center stage. Welcome to the world of Super Natural!
Exfoliating 1-2 times per week improves the texture and health of the skin making it an ideal surface to apply your Hella Hydrating Serum for maximum absorption.
Organic oats & white clay gently exfoliate the skin and remove impurities, to allow your natural glow to shine through.
Organic nettle leaf calms irritation, while anti-inflammatory calendula, comfrey and marshmallow root improve skin tone and help regenerate the skin, making this mask perfect for all skin types.
Formulated without any harsh chemicals, alcohols, parabens, phthalates, synthetic fragrances, mineral oil, fillers, GMOs or any other junk you don't want on your skin.

----

Comfrey Root*, Calendula Flowers*, Marshmallow Root*, Oats*, White Clay**, Nettle Leaf*.

*Certified organic*

**Certified to ECOCERT - COSMOS Standard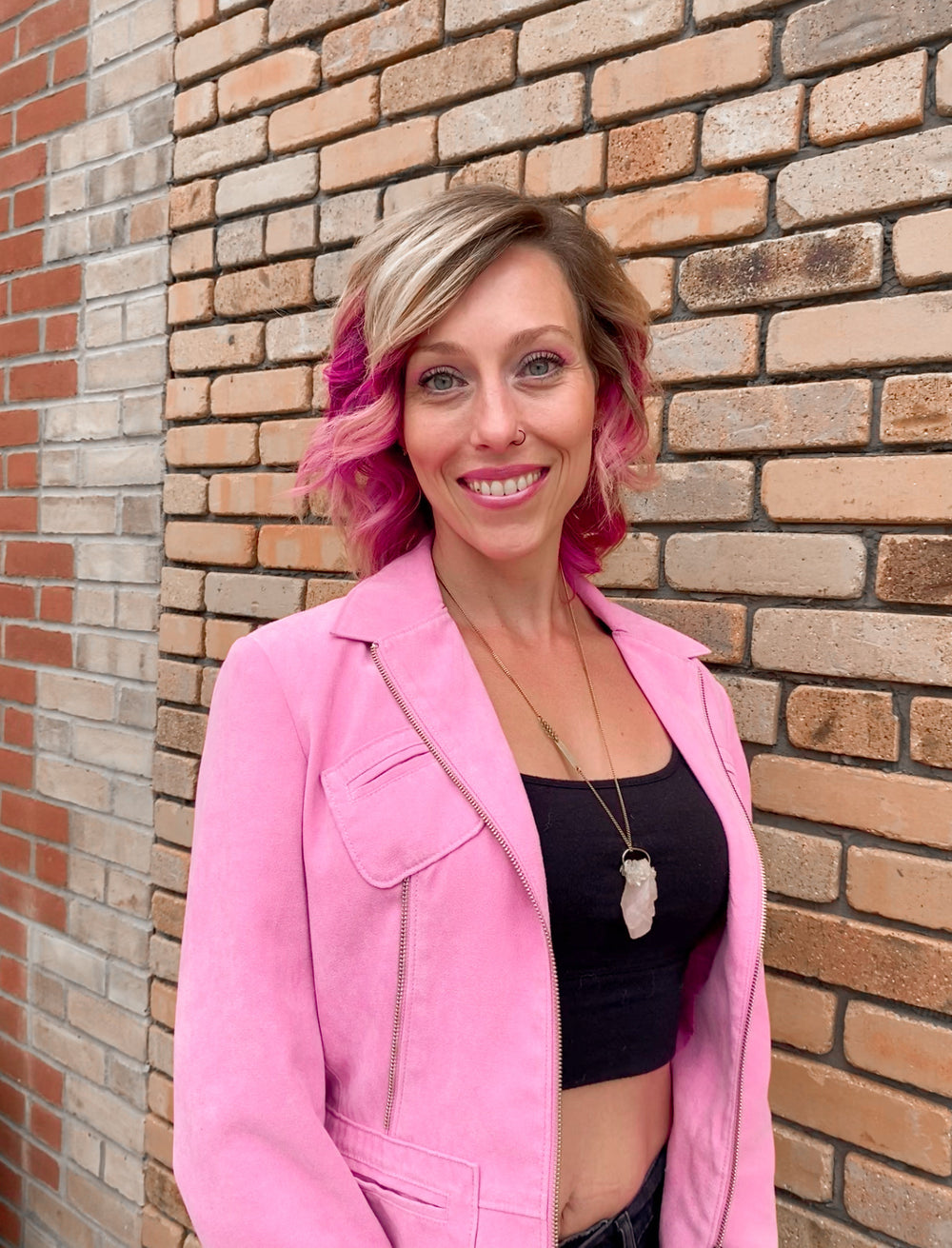 🌍 From Recycling to Action: Katrina's Fight Against Plastic 🛢️
Katrina's awakening led her to cut plastic, one step at a time. Now, it's your turn.
🌿 Introducing Eco-Refillary: Your Partner in Change.
Small shifts, big impact. Join the movement with refillable choices.
🌎 Be the Change with Eco-Refillary: Start Reducing Today! 🌱
I'm so happy with my purchase!
I love the store. I try to be environmentally conscious so every bit helps. The products are fabulous and the owner is friendly and knowledgeable
The best thing ever!
Creative suggestion(s) resulting in a unique, beautiful, hand crafted gift for a special person!
Smells amazing in the shop!!!
Such a cute little store. We will definitely be back!