Stasher Bowl 6 cup
Regular price

Sale price

$40.00

Unit price

per
Step into a world where versatility meets sustainability, embodied by the remarkable Stasher 6-Cup Bowl. Seamlessly transitioning from a storage champion to a serving masterpiece, this bowl is a celebration of functionality that aligns with your eco-conscious values.

Crafted for Endurance. Embracing our iconic platinum food-grade silicone, the Stasher Bowl stands as a testament to durability. Unyielding and steadfast, it redefines reusability, providing you with a dependable alternative to single-use plastic bags. This is your chance to make a resounding statement against disposable plastic waste.

A Trusty Companion. Picture yourself at your family's next potluck, confidently bringing your culinary creations in the Stasher 6-Cup Bowl. The patented Pinch-LocⓇ seal, your trustworthy ally, ensures a spill-free journey, safeguarding your dishes as you navigate the road. No more worrying about spills in the car—our innovative seal has you covered.

At-Home Excellence. Beyond its on-the-go prowess, the Stasher Bowl is equally at home in your kitchen. It's your steadfast partner in storing and reheating leftover soups, stews, and more. Made with convenience in mind, it effortlessly transitions from refrigerator to microwave, preserving the flavor and warmth of your homemade meals.

Make a Statement. By choosing the Stasher 6-Cup Bowl, you're embracing a lifestyle that champions versatility and sustainability. It's more than a kitchen essential—it's a commitment to a greener world, one meal at a time.

Seamlessly switch between storage and serving, say goodbye to disposable plastics, and embark on a journey of culinary creativity that's kind to the planet. With the Stasher 6-Cup Bowl, you're not just making a choice; you're making a change.
SPECS
dimensions: 10.75 x 6.25 x 5 in / 27.3 x 15.9 x 12.7 cm
volume: 48 fl oz / 1419 mL
tare weight: 7 oz / 198 gm

endlessly reusable, food-grade platinum silicone
no BPA, BPS, lead, latex, or phthalates
leak free patented Pinch-Loc™ seal
dishwasher, microwave, and oven safe up to 425ºF
label with any non-toxic dry erase or chalk marker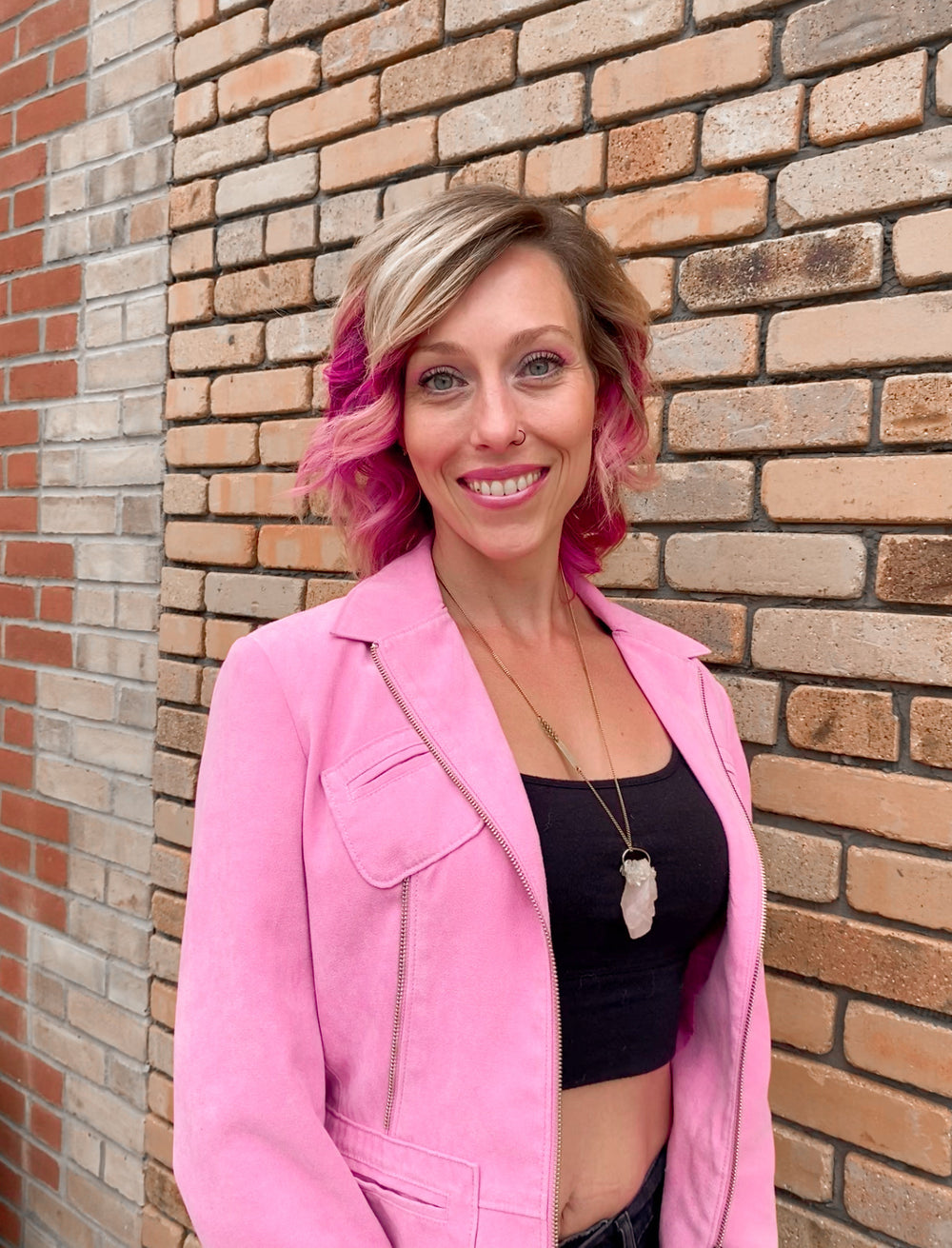 🌍 From Recycling to Action: Katrina's Fight Against Plastic 🛢️
Katrina's awakening led her to cut plastic, one step at a time. Now, it's your turn.
🌿 Introducing Eco-Refillary: Your Partner in Change.
Small shifts, big impact. Join the movement with refillable choices.
🌎 Be the Change with Eco-Refillary: Start Reducing Today! 🌱
I'm so happy with my purchase!
I love the store. I try to be environmentally conscious so every bit helps. The products are fabulous and the owner is friendly and knowledgeable
The best thing ever!
Creative suggestion(s) resulting in a unique, beautiful, hand crafted gift for a special person!
Smells amazing in the shop!!!
Such a cute little store. We will definitely be back!