Set of 7 Chakra Candle's
Regular price

Sale price

$200.00

Unit price

per
Our Chakra Candle Bundle includes all seven chakra candles, each infused with a unique crystal and essential oil blend to activate and balance each chakra. By using these candles in conjunction with each other, you can create a powerful chakra balancing ritual that promotes overall well-being and spiritual connection.

Many people struggle with balancing their chakras, which can lead to a range of physical, emotional, and spiritual imbalances. Our Chakra Candle Set is specifically designed to activate and balance each of the seven chakras, promoting greater overall well-being and balance in your life.

Whether you're new to chakra balancing or a seasoned practitioner, our Chakra Candle Bundle is the perfect tool to help you align your energy centers, connect with your inner self, and tap into your highest potential.

7x 226g/8oz
By using our Chakra Candle Set, you can experience a range of benefits, including increased mental clarity, greater emotional balance, improved spiritual awareness, and a greater sense of overall well-being. Our Chakra Candle Set is the perfect way to tap into the power of your chakras and enhance your overall physical, emotional, and spiritual health.








Soy/coconut wax
Essential oils
Reiki charged
Cotton wick
Crystal

0 SYNTHETIC FRAGRANCE
0 PARABENS/PHTHALATES/PARAFFIN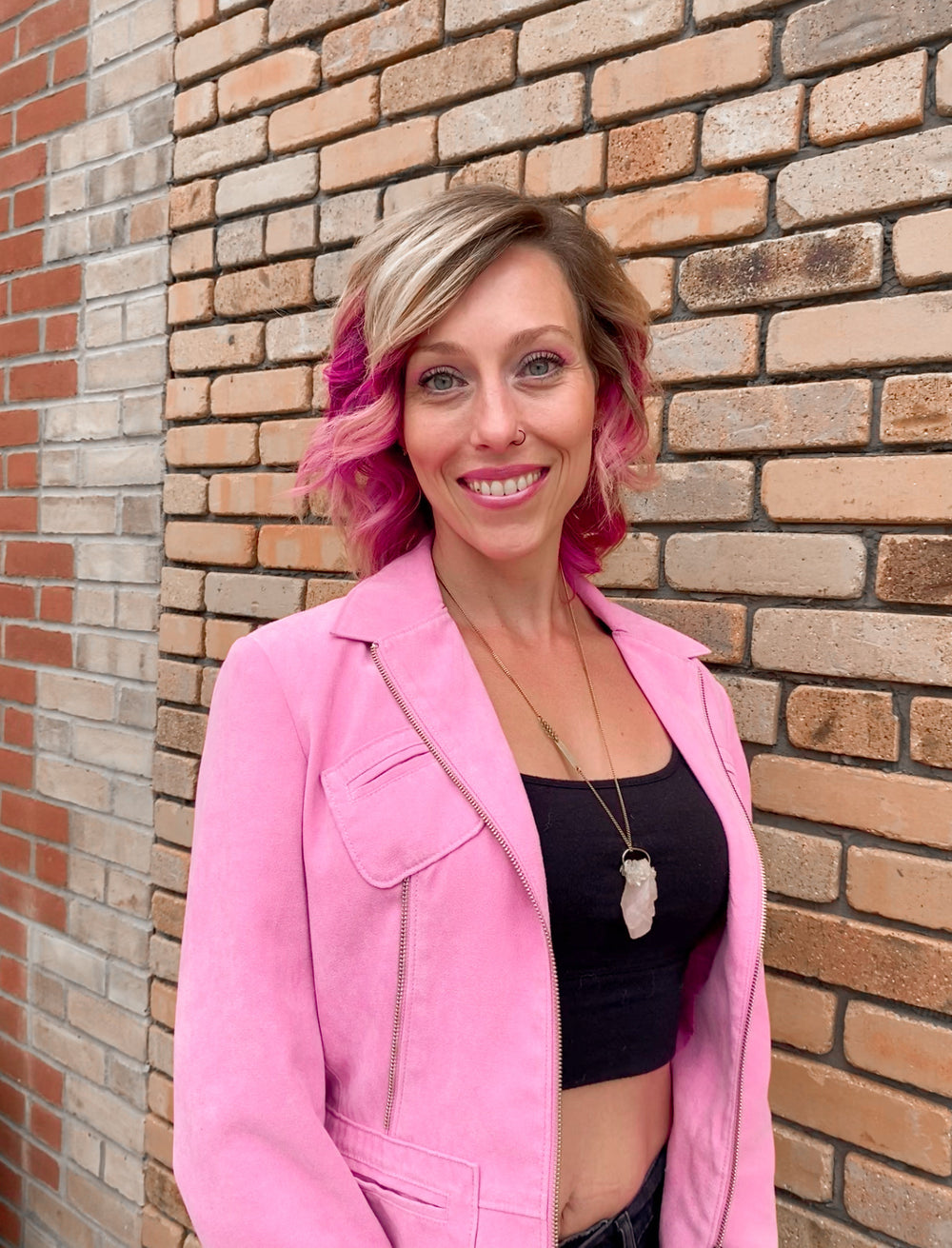 🌍 From Recycling to Action: Katrina's Fight Against Plastic 🛢️
Katrina's awakening led her to cut plastic, one step at a time. Now, it's your turn.
🌿 Introducing Eco-Refillary: Your Partner in Change.
Small shifts, big impact. Join the movement with refillable choices.
🌎 Be the Change with Eco-Refillary: Start Reducing Today! 🌱
I'm so happy with my purchase!
I love the store. I try to be environmentally conscious so every bit helps. The products are fabulous and the owner is friendly and knowledgeable
The best thing ever!
Creative suggestion(s) resulting in a unique, beautiful, hand crafted gift for a special person!
Smells amazing in the shop!!!
Such a cute little store. We will definitely be back!