Magical Mist Toner
Regular price

Sale price

$33.00

Unit price

per
Discover the harmony of a meticulously balanced, alcohol-free toner infused with the enchanting essence of organic plant magic. This elixir works in perfect equilibrium to restore your skin's pH, providing a gentle hydration and invigorating refreshment. Imbued with vitamins and antioxidants, it bestows your skin with a radiant vitality. Experience the ideal canvas, a dewy and revitalized surface, primed for the flawless application of your favorite serum.

Experience the enchantment of our Magical Mist – an herbal hydrosol, also referred to as a herbal distillate. Crafted through the distillation of fresh, organic plant materials, this mist offers a gentle and effective means of harnessing their beneficial compounds.

As you mist your face and neck, inhale deeply and let the aromatic symphony of rose geranium and lemon balm envelop your senses. These time-honored aromas have traditionally been revered for their ability to uplift mood and instill tranquility.

This mist is a harmonious blend of antioxidant-rich elements. The anti-inflammatory rose geranium soothes the skin, while calendula brings forth a comforting embrace. Witch hazel steps in to balance and tone, completing this magical combination of ingredients.
Formulated without any harsh chemicals, alcohols, parabens, phthalates, synthetic fragrances, mineral oil, fillers, GMOs or any other junk you don't want on your skin.

----

Rose Geranium Distillate*, Calendula Distillate*, Witch Hazel Distillate*, Cucumber Distillate*, Lemon Balm Distillate*, Vegetable Glycerin*.

*Certified organic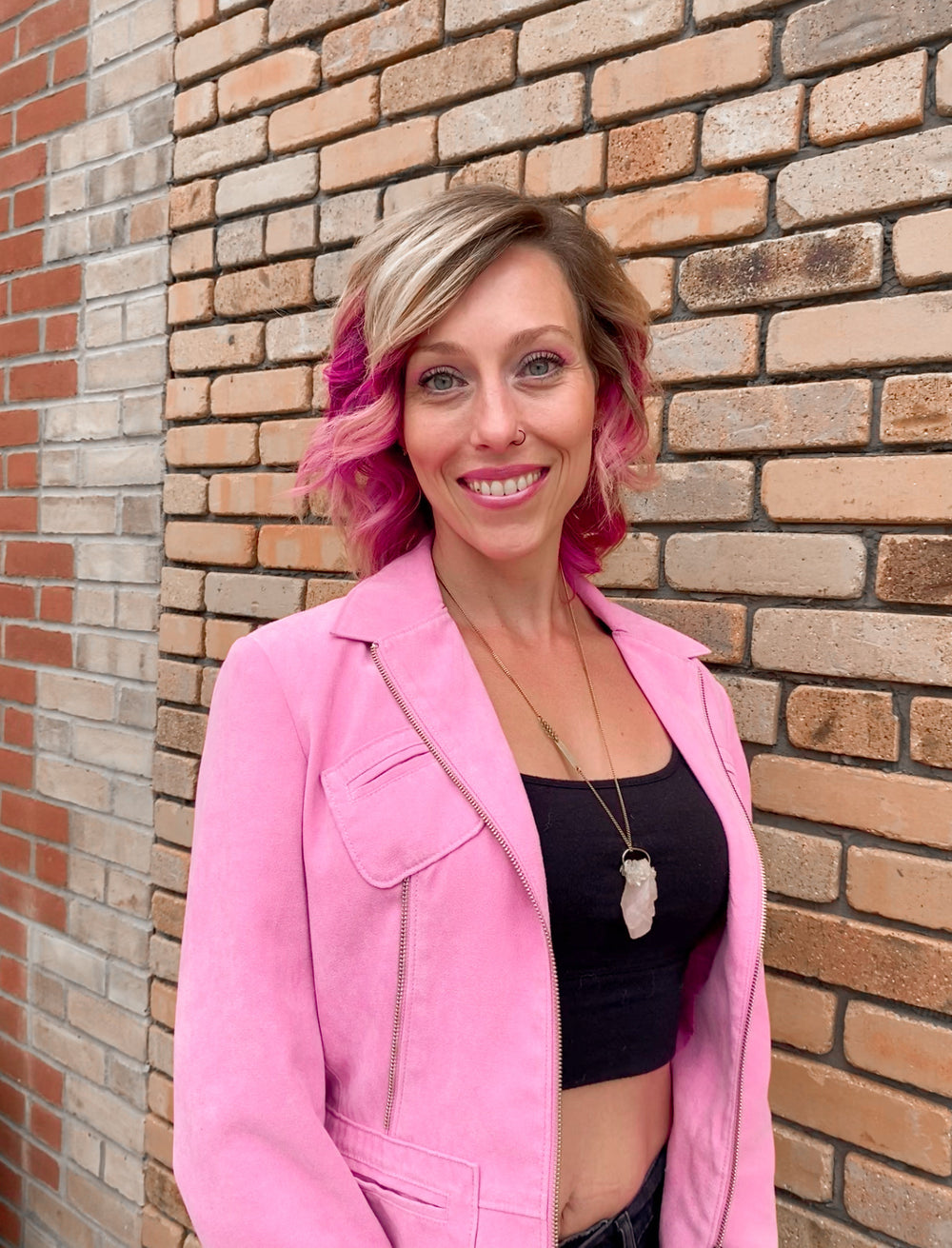 🌍 From Recycling to Action: Katrina's Fight Against Plastic 🛢️
Katrina's awakening led her to cut plastic, one step at a time. Now, it's your turn.
🌿 Introducing Eco-Refillary: Your Partner in Change.
Small shifts, big impact. Join the movement with refillable choices.
🌎 Be the Change with Eco-Refillary: Start Reducing Today! 🌱
I'm so happy with my purchase!
I love the store. I try to be environmentally conscious so every bit helps. The products are fabulous and the owner is friendly and knowledgeable
The best thing ever!
Creative suggestion(s) resulting in a unique, beautiful, hand crafted gift for a special person!
Smells amazing in the shop!!!
Such a cute little store. We will definitely be back!