Aisle mini
Regular price

Sale price

$15.00

Unit price

per
Aisle's Reusable Liners are thoughtfully designed to meet your everyday needs with utmost effectiveness and sustainability. The innovative high-performance wicking cotton top-layer swiftly moves moisture away from your skin, maintaining a fresh feeling. Say goodbye to disposable pantyliners, as Aisle's Liners offer superior absorbency and durability, lasting for over 5 years with proper care.
Features:

Assorted Colors: Enjoy a variety of colors to suit your preferences and style.
Dimensions: Each liner measures 7" (17.8 cm) long and approximately 2.5" (7 cm) wide when fastened, providing optimal coverage and protection.
Reusable and Sustainable: Embrace the eco-friendly choice with our reusable liners, reducing waste and contributing to a healthier planet.
Chemical-Free: Rest assured knowing that our liners contain no added chemicals, adhesives, or fragrances, promoting a safe and irritation-free experience.

Directions:
For optimal performance, fasten the Aisle Reusable Liner securely in your underwear, ensuring proper coverage. Experience the benefits of the high-performance wicking cotton top-layer, which quickly absorbs fluids and keeps you dry throughout the day. After use, simply wash the liner with cold water and mild detergent, and it's ready for reuse. With proper care, your Aisle Liner can last for 5+ years, saving money and reducing waste.
Ingredients:
Our liners are thoughtfully crafted using the following materials:

Top: 95% cotton, 5% spandex jersey
Backing: PUL laminated 95% cotton, 5% spandex jersey
Padding: Polyester
Closure: Poly-resin snap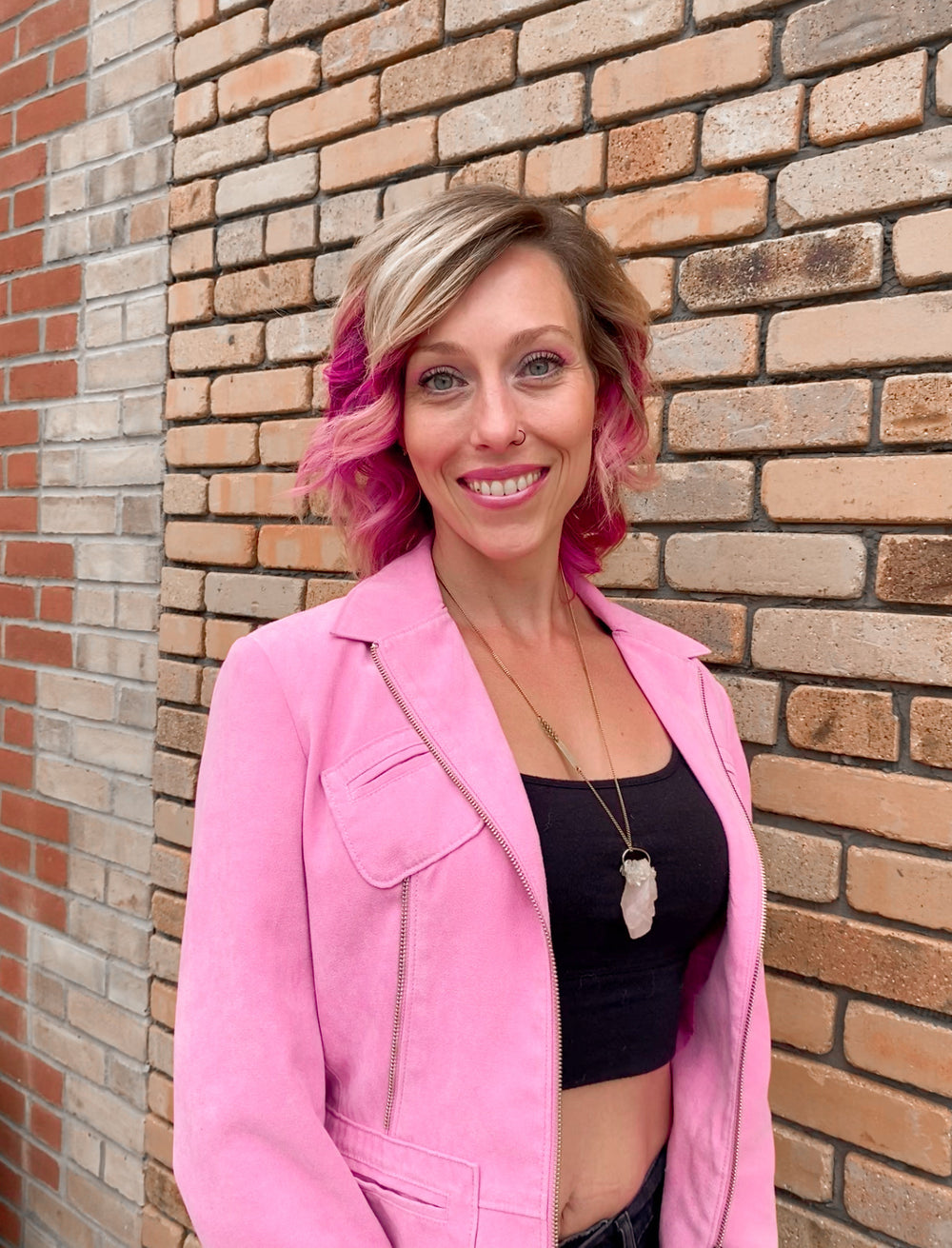 🌍 From Recycling to Action: Katrina's Fight Against Plastic 🛢️
Katrina's awakening led her to cut plastic, one step at a time. Now, it's your turn.
🌿 Introducing Eco-Refillary: Your Partner in Change.
Small shifts, big impact. Join the movement with refillable choices.
🌎 Be the Change with Eco-Refillary: Start Reducing Today! 🌱
I'm so happy with my purchase!
I love the store. I try to be environmentally conscious so every bit helps. The products are fabulous and the owner is friendly and knowledgeable
The best thing ever!
Creative suggestion(s) resulting in a unique, beautiful, hand crafted gift for a special person!
Smells amazing in the shop!!!
Such a cute little store. We will definitely be back!